Hello friends! Happy New Year! I am loving the Christmas season and getting to see family, but I am also glad to be home after a lot of flying, driving, fast food, and some holiday stress in Seattle/Portland.
I am a huge fan of this kitchen, and wanted to share why all of the components work together so well.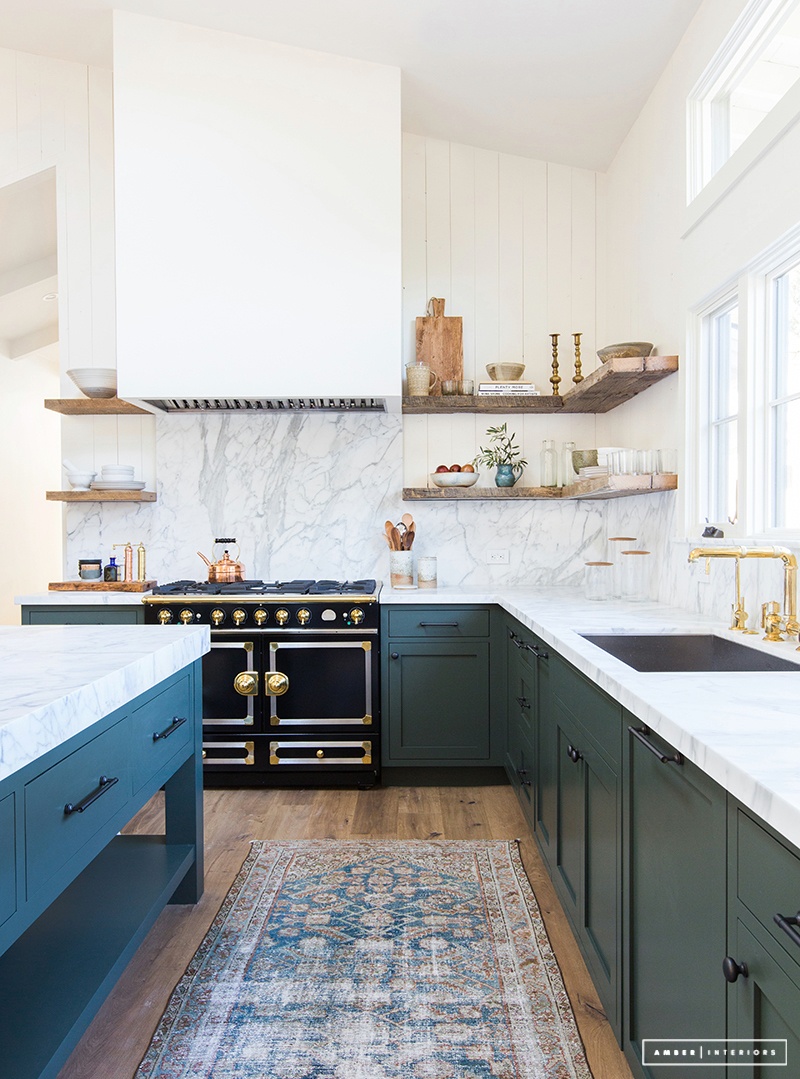 I know that the trend was/is completely white everything, but I find that particular aesthetic cold and boring if not done correctly. There is so much fun to be had with textures, color, and juxtaposing unique vintage or antique pieces!
Because the ceiling is so high, the dark green/blue/grey paint on the cabinets and the printed rug ground the room and keep it from feeling too huge and impersonal. There is a lot of white on the walls and via the marble, however the marble pattern brings visual interest, and brings a sense of the outdoors in. Plus, it's so chic!
The complementary colors used are blue and orange, and I love that there are orange vintage pieces used, otherwise the kitchen would feel too fresh and new. The raw wood shelves also bring character and a rustic feeling. Can you imagine the difference between brand new shelves versus the raw rustic wood?
And last but not least, I'll mention that the neutral brown floor and the shelves tie the stark white and the other colors together.
Can you find other elements that make this space harmonious? There are a few more I spy…